Residential Window Cleaning Perth
Get A Free Quote
Fill out the simple free streak free form to the right for a free instant quote. Or you can call us to speak to one of our wonderful window cleaners on
08 8120 2750
Residential Window Cleaning Perth
​Don't wait any longer.
Are your windows overdue for a clean? Perhaps you have guests coming around, a home inspection not too far away, or you cannot stand to bear the sight of dirty glass anymore.
You have definitely come to the right place, with window cleaners fit for a king and queens palace, let us sort out that troublesome and pesky window grime.
Cleaning both the insides and out of every single window regardless of its size, shape or location, know we don't do anything half-heartedly.
In no time at all we will whip those windows up into shape, with streak free sensation all at an affordable and fair price. We wish for nothing more but to provide value.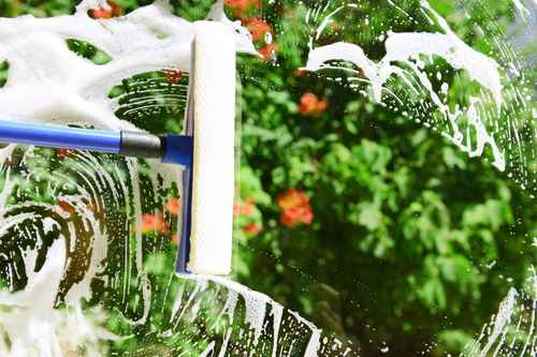 We are committed to you.
Always dedicating ourselves to every single clean we are fortunate to carry out in order to safeguard our reputation. All we wish for you is to be dazzled and 100% satisfied with a ravishing result.
Oh, and if you are not completely happy and feel your neighbors won't amazed enough, we will clean your windows again, it is as simple as that!
Covering all of your residential cleaning needs.
As Perth Locals running a locally owned and operated business, all, we want is the very best for you and your residential windows. It is for this reason we are so passionate and dedicated to our work.
Perth Window Cleaning WA have all your residential, and domestic cleaning needs catered for, whether it's a house, an apartment, a unit, shed or whatever you call home.
Cleaning windows can be a tedious task and at times be messy and irritating but with the assistance of right amount of soap and strategy, cleaning the windows becomes quick and easy for us to do for you.
​Domestic window cleaning services from us are excellent.
Most homeowners don't feel a need to call professionals to do their windows. Glass tends to be easy to maintain and easy to clean.
​However, there are times when a professional touch is necessary. For those times, feel free to call Perth Window Cleaning WA to handle the matter.
One aspect of our service that's better than our competition is having a dedicated interior cleaner.
Why do we have someone on the inside? Well, it's simple. Some window frames or panes leak. Most of the time, these are older windows.
To spot leaks so they can be repaired, we keep someone on the inside. They will not only clean the interior side of the window but also check for leaking.
When you call us for domestic window cleaning, Perth Window Cleaning promises a few things.
First, we will always work to arrive on time or ahead of schedule. We know your time is valuable, and we will not waste it by getting to your home late.
So your residential palace needs some windows cleaned? Then you have sure come to the right place of premium window pampering.
We are ready when you are.
Stop looking at those dirty windows, they are doing nothing but clouding the cleanliness of your residential building. How about we change that, and give them a dreamy clean.
Call us now on 08 8120 2750 or fill out the form to your right and expect to be contacted in no time at all. Clean your glass fast with Perth's best window cleaners.
For window cleaning Victoria, check out our partners