Additional Services Perth
Get A Free Quote
Fill out the simple free streak free form to the right for a free instant quote. Or you can call us to speak to one of our wonderful window cleaners on
08 8120 2750
ADDITIONAL SERVICES PERTH

Do we clean more than just windows? You bet we do!. Offering a complete scheme of clean to ensure that we can maximise our superior service providing to you.
We at Perth Window Cleaning WA offer additional glass cleaning services as well through our exceptional service men that are highly skilled and trained in this zone.
Cleaning services of mirrors, glass tables and glass cabinets are also few supplementary services provided by us.
You don't have to worry about your old precious glass stool and glass cabinet that are unclean since ages and you aren't been able to gather time to clean it.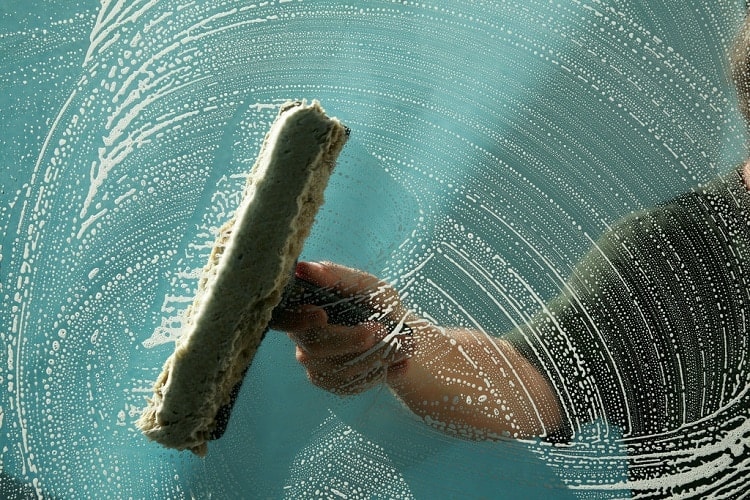 Our other cleaning services include:
Pool Fence Cleaning.
The lawn is mowed down to an even half inch, the pavers have been pristine polished and the water has been clean, cleared and glorified.
All that is left is to take care of that pesky pool fence. When the splashes hit the walls and the dust has been blowing through you are left with hazy calcified glass…just ugly.
We are the professionals to clean your pool fence and make it shine like it is brand new. The visibility will be like crystal clear water, only in the form of glass.
Glass Panel & Balustrade Cleaning.
Your balcony balustrades, or decking fence need a clean? Probably been a while since they have had some deluxe treatment.
How about we change that and make them crystal clear and clean. The experts of all things glass, your glass fence and balcony will look brand new again.
Don't spend all of that money on your fancy fencing and not look after it, we will take the work off your hands and polish it.
Gutter Cleaning.
Are those gutters starting to become faded, dirty and dusty on the outside while getting full and overflowing on the inside? Don't let that be the case any longer.
Our window cleaners are more than capable of getting up there and cleaning your gutters and making them shine once again. Your gutters will not only operate at peak performance for when the rain comes pouring in, but even better the aesthetics will be outstanding.
Solar Panel Cleaning.
Are your solar panels actually running at maximum capacity, or is all that dirt and grime you didn't know about affecting the solar panels absorption performance?
Put the power back into the panel and give them the maintenance clean they need. Just like with our windows, our cleaners will provide complete cleaning service to your solar panels and have them sparkly clean in no time at all. You can count on us.
Fly Screen, Door & Window Frame Cleaning.
Let's face it, it is no good having all of your glass doors and windows clean if they fly screen is filled with build up, and the window frames have seen much better days.
We make the window cleaning a complete pristine package to bring your fly screens, door frames and window frames back to life and make it so ever sweet to look at and out of, guaranteed.

Quality work, quality finish, quality price.
Perth Window Cleaning WA team includes only trained, experienced and skilful window cleaners, who can adapt to many different tasks and produce the same amazing finish each and every time.
Regardless of the clean, know Perth Window Cleaning WA will not only meet but also exceed your expectations. Been blown with the finish with the cleaning your windows and not your wallet.
Ready when you are.
So when the time calls for a clean, we are always ready and willing to get started. Let us tailor something together for you, and knock out as many birds with one stone as possible.
We do windows! However, we're proud to say that we also clean or service other parts of your home. If you don't need domestic window cleaning, maybe there's something else we can do for you?
Here are some of the other services we can perform.
We clean solar panels. Clean panels increase the efficiency and power generation, whether for just a hot water system or for powering your entire home. If you want to avoid a dirt-induced 50% reduction in your power supply, call us!
Fly screen cleaning and repairs are also part of our offerings. Don't let holes in the screens become the gateway for pests and bugs into your home.
Do you have to tint applied on your glass panels or windows? If you don't want them anymore and want a professional to remove them, we can handle it. We remove decals, stickers, frosting films, and most types of tint. You can have us do this while cleaning the windows for huge savings.
Of course, if we can remove them, we can also maintain them. Our cleaning teams can cover the cleaning and maintenance of films and tints on your glass panes and windows.
However, please note that we do not cover installations and are not a tinting or film specialist.
Gutters are a crucial part of any home. Clogged gutters, on the other hand, are a major risk of water damage. We can perform a gutter cleaning, whether as maintenance or to address an existing problem.
Perth Window Cleaning also performs track cleaning. Tight, narrow tracks can be a challenge to clean, and we use specialised equipment to make the task painless.