High Rise Window Cleaning Perth
Get A Free Quote
Fill out the simple free streak free form to the right for a free instant quote. Or you can call us to speak to one of our wonderful window cleaners on
08 8120 2750
High Rise Window Cleaning Perth

​We aren't afraid of heights, in fact we love them. Combine that with our window cleaning skills and you are in for a treat.
Perth's High rise window cleaning experts.
Perth Window Cleaning WA are Perth's high rise window cleaning professionals with many years and cleans of experience under our belt.
From smaller high rises to massive sky-scraping high rise buildings we are the team for the job. Whether it be ten windows or 1000, know that we have the skills, the determination and the desire to clean them all in the very best possible manner we can.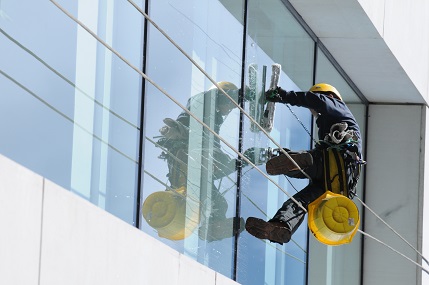 Trained & Experienced cleaners.
Our high rise window cleaning team are all proficiently trained in heights, rope access and of course window cleaning.
With these qualifications under their belt, you can count on a professional and thorough clean by qualified hands.
Including high rise window cleaning into our range of services, we are Perth's most diverse window cleaning company.
Surprisingly affordable.
We wish to make sure that regardless of your cleaning needs, we can meet them for you. What is even better, is that we do not charge ridiculous prices either like some of our competitors.
Although a specialised and more dangerous service, we do not wish to scare off our potential customers by putting forward budget blowing costs.
The best high rise window cleaning available in Perth.
With the latest window cleaning equipment, each window will be as clean as when put in, possibly even cleaner. Quality control ensures that no window clean is half completed, and the entire high rise building is 100%.
Know that when you book Perth Window Cleaning WA to do your high rise buildings you are getting the best available. With a customer service team like no other here to help however we can.
Your needs come first.
Our cleaning service can be tailored to best suit your requirements and your high rise building type. Whether a boat/swing stage system is required or simply rope and harness, we will make the magic happen.
We always put our customers first, so they are satisfied with the finish. The last thing you want is to put in all of that money for some high rise window cleaning and the result to be poor.
Look no further for rope work.
In the event that you have a business skyscraper window cleaning venture that includes your windows or any high rope work, look no further than our team.
As settled and respectable skyscraper window cleaners, we are devoted to provide a complete administration, we can do high pressure cleaning to wash down structures, remove stains, or garage, path or auto park cleaning.
In the event that you need work done in difficult to achieve territories we are more than upbeat to do this through our qualified rope work.
We have a proud reputation
Our security record is faultless, and our team are qualified and experienced in Rope-Access. All our rope-access employments are arranged preceding work commencement to guarantee a sheltered and risk-free cleaning administration.
Our Safe Working Method Statement and Job Safety Analysis reports are site particular and finished before initiating each new high rise window cleaning job.
Perth Window Cleaning WA work in a high hazard industry, and we are totally committed to guaranteeing a sheltered workplace, negligible disturbance and danger to building occupants and passing traffic movement.
Fully qualified and competent
We are qualified, experienced and consistent with the most recent working at height enactment, work routines, and prerequisites, combined with all of our window cleaning skills makes us Perth's penultimate team.
We can work now and again that suit you, regardless of in the event that it is early mornings, late night times, or weekends.
It doesn't make a difference how enormous or how little your business or window cleaning needs are, for we have the capacity to offer assistance.
High rise sparkle
Say goodbye to the dirt and say hello to cleanliness. Watch your high rise sparkle as your windows are cleaned and the dirt is no more.
With our clean guarantee, if you are not completely satisfied, we are willing to do them again until you are. Your high-rise is important and we value the opportunity.
No restriction on job sizes.
Our high rise services do everything from shop fronts, to inns to office structures and everything in the middle. No employment is too huge or too little.
Rope access window cleaning is high-risk, but there are times when it's the only way to clean a window!
At Perth Window Cleaning, we have our specialised team of abseil cleaning personnel. Our rope access experts are not sub-contracted (a standard practice for some companies), but are instead in-house.
What advantages do you get with our in-house team?
With an in-house team, we can vet their work for quality at all times. We can monitor their skills and keep their equipment in top condition. It also means that our comprehensive liability insurance covers the rope access team.
Rope access teams see a use for particularly tall domestic window cleaning jobs. However, these teams are most often seen handling high-rise buildings.
With an in-house rope access crew, we can also better control their equipment.
We conduct inspections of all equipment and window cleaning products. This includes the safety gear needed by rope access teams. We don't entrust this task to anyone but ourselves, so you can know that we guarantee their effectiveness.
We have an immaculate safety record. Our team has decades of collective experience in rope access cleaning and functions. Meticulous planning occurs beforehand, with multiple layers of safety in place.
Naturally, we acquire any required permits, licenses, and paperwork before we get started. All of our equipment adheres to both Australian and international standards.
No matter how tall your building, we will rise to the challenge. Don't just call any window cleaning team. Call the ones that you know will do their best.